Weather
60 Degrees F. Muddy, Sunny, Snow is melting.
Who is online?
In total there is
1
user online :: 0 Registered, 0 Hidden and 1 Guest
None
Most users ever online was
12
on Tue Mar 22, 2016 7:48 pm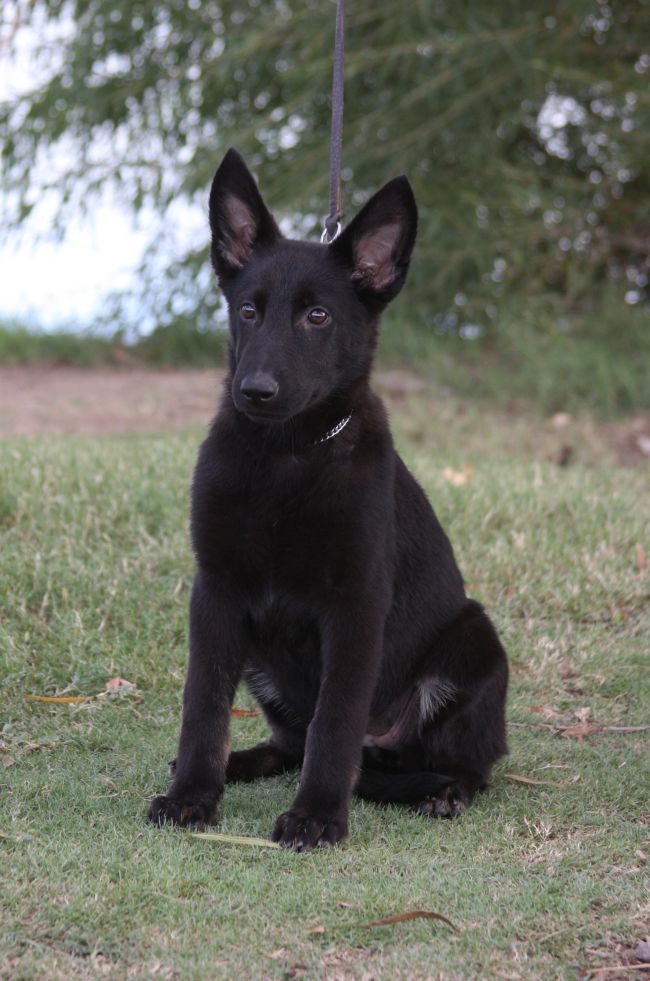 ~~Kyra~~ (pronounced key-r-uh)

~~Female~~

~~6 months old~~

~~German Shepherd~~

~History~

Kyra was born into a litter of 2 other puppies, both the classic color. Kyra was the runt, and only solid black puppy, the color of her father. As soon as they were able to leave their parents, her siblings were adopted into loving families, while Kyra was kept with her mother and father. The family was later abandoned, and Kyra's father protected his family with his life. Kyra's mother is the classic color, while her father was solid black. Kyra is treated like a young just-born puppy, due to her small size. The pair has been traveling for quite some time, and are thinking of settling wherever they can. Though Kyra still has a lot to learn, she is a well-behaved puppy and unbelievably obedient. However, not very long ago, Kyra's mother died from malnutrition. Kyra still believes her parents will return, though they both died of malnutrition right in front of her. Her father when she was at the age of 5 months and her mother only 2 dawns ago.

~Appearance~

Kyra is a solid black German shepherd with chocolate brown eyes. Her tail is thin and stops at the back of her knees, and a small scar rests between her shoulders from trying to squeeze through a place hopelessly small. Due to lack of food, Kyra weighs only 45 pounds, 5 pounds less than she should. She stands at 21 inches in height, and her ears are clipped to perk up.

~~Traits~~
Loyal. Obedient. Playful. Curious. Alert. Energetic/Hyper.

~~Family~~

Mother : Aya, German Shepherd

Father : King, German Shepherd

Sister : Lila, German Shepherd

Brother : Damian, German Shepherd

Mate : None

Pups : None

Crush : None

~~Other~~

Kyra is alone, but has faith that her parents will be back. She understands more than it's thought she would, but she's still just a 6 month old puppy, so she has no idea that her parents are gone. If she were to find out, it'd break her, so it'd probably be best to hint to her that they won't be returning, for she'll catch on rather quickly.



Posts

: 5


Join date

: 2016-04-02



Accepted! Kyra sounds awesome so far!



Posts

: 11


Join date

: 2016-04-02


Location

: Eh... if your scared easily, Better keep that a secret ;)



Similar topics
---
Permissions in this forum:
You
cannot
reply to topics in this forum